Viv's Pina Colada Chicken With Salsa
jenne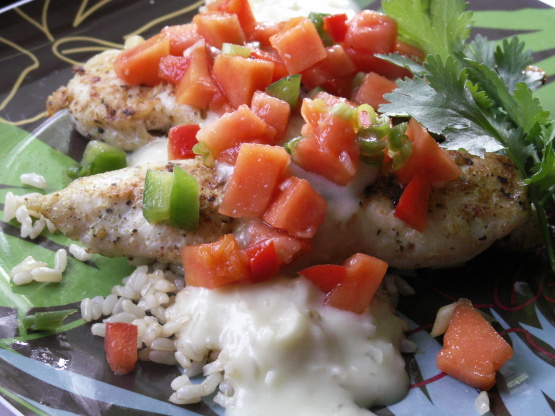 Another recipe from our stay in Puerto Rico. I haven't tried this one yet, but it sounds delicious.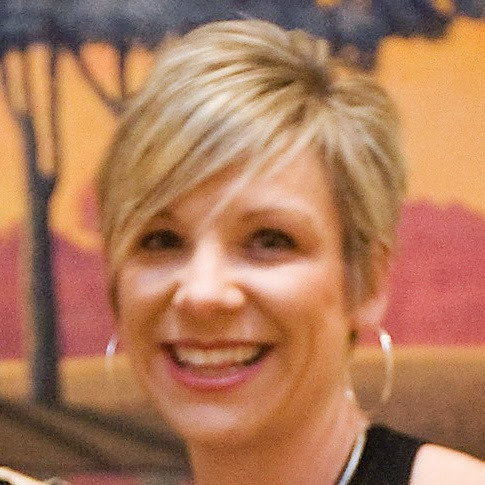 Top Review by jenne
So we had a delicious dinner this evening, for sure!!! Made as written, the sauce was watery and tasted of chicken stock. That being said, I added another 1/4 cup of pineapple juice, another 1/4 cup of coconut milk and then thickened it up with corn starch then threw in a handful of unsweetened shredded coconut and it was delicioso!!!!! Then the salsa by itself was nothing special, but once it was placed on top of the chicken/sauce it seriously took this dish over the top!!! Served it atop brown rice (health factor). THANKS. . .made for a teammate for ZWT5.
Mark chicken breast on hot grill & cook until done.
For sauce:.
Reduce pineapple juice by 1/2. Add coconut milk & bring to a boil. Add chicken stock & reduce. Add cream & heat through.
For salsa:.
Dice papaya, onion, red & green pepper & mix with minced garlic & chopped cilantro.
Spoon pineapple sauce on place & arrange chicken over. Serve with cooked rice, steamed carrots & salsa on red cabbage leaf.