Boomette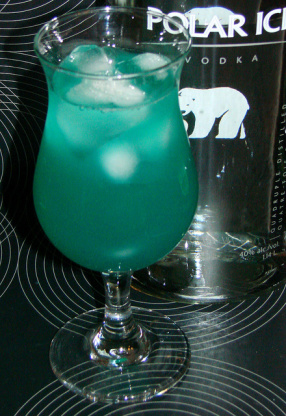 From an article called "On The Beach" on pg 37 of the March April 2011 issue of Frontier Airlines magazine "Wild Blue Yonder"

This was a wonderfully smooth and tasty cocktail, and it was such a lovely shade of blue. The touch of pineapple juice gave it a bit of a tropical feel, too. But I really think the real treat in this cocktail is using the (at least in my opinion) top-shelf Grey Goose vodka. I really enjoyed sipping on this cocktail while visiting with dear friends who dropped by. Yum! Thank you for sharing your recipe, Erin K. Brown. Made for Spring 2012 Pick-A-Chef.
Mix and serve in a chilled glass.