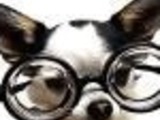 This heavenly sauce is served over vanilla ice cream at Visko's Restaurant, just south of New Orleans in Gretna. It's dangerously addictive. The recipe is supposed to enough for eight servings---I've seen 4 people make it disappear with no trouble at all. Prep time does not include cooling time.
Directions
Melt the butter in a heavy saucepan.
Stir in the brown sugar.
Add the Karo syrup and the water and cook the mixture over medium heat until it reaches the boiling point.
Continue boiling for a minute, stirring constantly.
Remove the pan from the heat and allow the mixture to cool slightly.
Stir in the rum, maple extract and pecans.
The sauce will thicken as it cools.
Serve slightly warm over good quality vanilla ice cream.
Should there be any left over, store it covered in the fridge.
Most Helpful
I enjoyed this on top of a caramel chocolate swirl ic cream and it was so good! I found the rum was not overpowering.
This is the perfect replica of a real N'Awlins praline! I made this to go in recipe#137094 and my DD ate it on vanilla ice cream. DELISH!! I will be making this from now on. Thank you-

Oh so decadent... Rich and thick sauce that tasted just like a melted authentic praline you would find in New Orleans. I did not have any dark rum so I substituted some spiced rum. I made this just to use in Recipe #137094... but I think I am going to have to get some ice cream just to pour this over and indulge!!! Thanks for posting such an easy and delicious dessert sauce!