Visconti Gnocchi With Yellow Tomatoes
Lauriew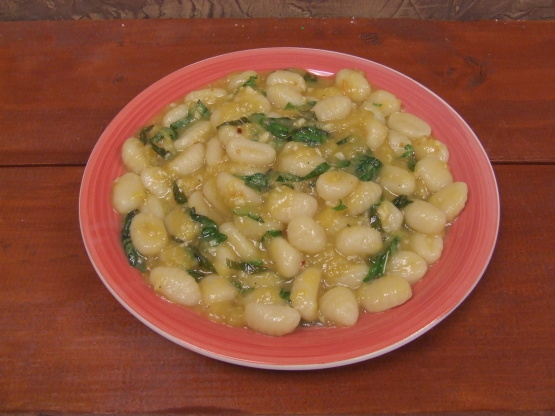 This is a perfect cold weather meal! The gnocchi reminds me of my Nana's!!
Using a heavy bottomed skillet saute garlic in olive oil, do not burn.
Add tomatoes and their juices to the pot, sprinkle the pinch of red pepper flakes and 1/4 teaspoon of sugar. Bring to boil, reduce to simmer, use a fork or slotted spoon to break up tomatoes so they melt into the sauce.
Cook the gnocchi according to the package directions (which is 4 minutes by the way).
Strain the gnocchi and pour into tomato mixture add the fresh basil, stir and serve.