Luschka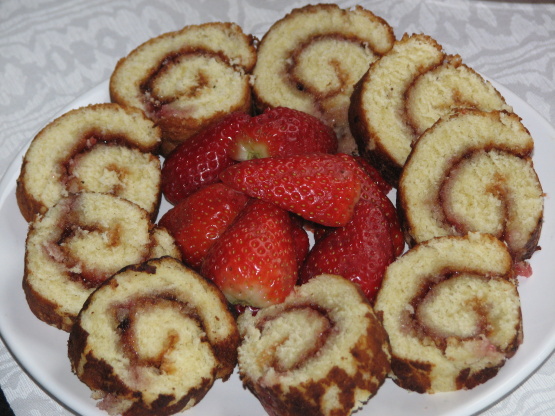 I had a bit of trouble getting this to stay rolled but it was good any way. I used half apricot on one side and pineapple on the other , I couldnt decide what I wanted. I will make this again
Sift flower.
Blend egg yolks with sugar.
Slowly add flower, vanilla sugar and backing powder.
In a separate bowl beat egg whites and then carefully add it to the mixture.
Pour it on a well greased large oven pan.
Bake at 240 C for only 7 minutes.
After you take it out of the oven quickly roll it and place some wet cloth around it.
When it's cold, unfold it carefully and spread jam over it, roll it again, and cut pieces 1,5 cm wide.