Linky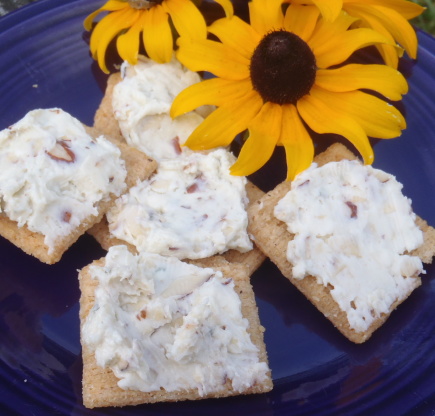 Nope, not a Minnesota Vikings fan, not even from the Midwest. This recipe was translated from a Norweigian magazine and is the creation of the Hotel Viking in Oslo, Norway. The cheese pairs very well with grapes. The butter enhances the blue cheese flavor.

I love cheese balls, but I never made one with blue cheese. I like the mix of amonds and blue cheese.
1⁄2 lb blue cheese, crumbles (Salem Blue is a good brand)
1⁄2 lb butter, softened
1⁄2 cup almonds, minced
Knead together equal quantities of blue cheese and butter along with the minced almonds. Can use a food processor.
Form into a ball, chill, and serve with whole wheat crackers.