Vietnamese Tangerine Dipping Sauce
Pneuma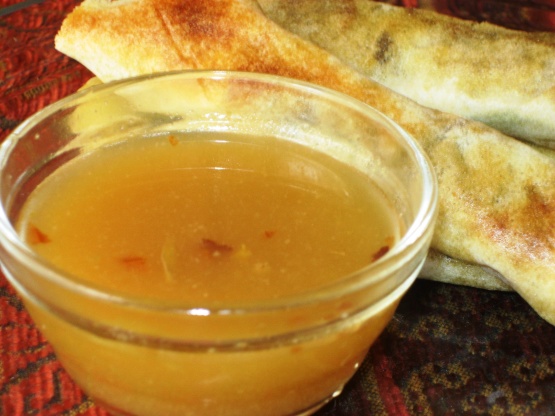 David Nelsons sauce for spring rolls, taquitos and other fried items, as well as a marinade for game.

Nice and spicy !! I used this for come cooked chicken wings, and breadsticks. Loved the tangerine flavor > Made for Gimme 5.
Combine garlic, jalapeno, sugar, and the juices in the blender and liquefy. Add the vinegar, fish sauce and mirin. Blend for 5 seconds.
Can be made ahead of time and stored in the refrigerator.
* A dried pequin pepper can be used if red jalapenos are out of season.