Vietnamese Daikon-Carrot Pickle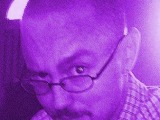 This pickle pairs great with chicken or fish. If saving for later, store in an airtight jar.
Make and share this Vietnamese Daikon-Carrot Pickle recipe from Food.com.
Directions
Whisk the first three ingredients together until the sugar is dissolved, then add vegetables and toss to combine. Let stand, tossing occasionally, until the vegetables are wilted (about 15 minutes or so). Serve immediately or store for later use.