Alia55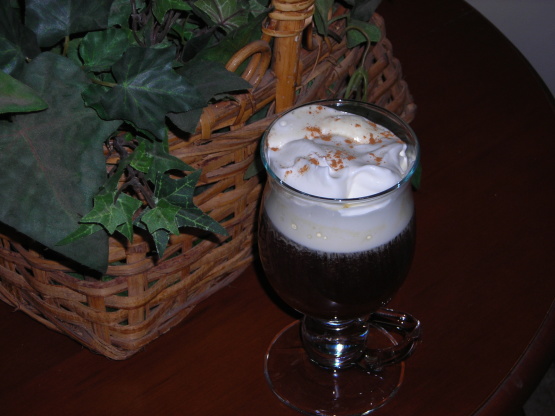 A traditional Venitian coffeehouse drink.

Comfort Cafe tag 2008. YUMMY and oh so easy! I am on a caffiene high trying all these different coffee recipes! This is a great cup of java at night when all is qiuet and you feel like indulging! Thank you Alia
473.18

ml coffee

118.29

ml whipping cream, whipped
Divide coffee into two cups.
Top with whipped cream.
Garnish with a sprinkle of cinnamon.