Alia55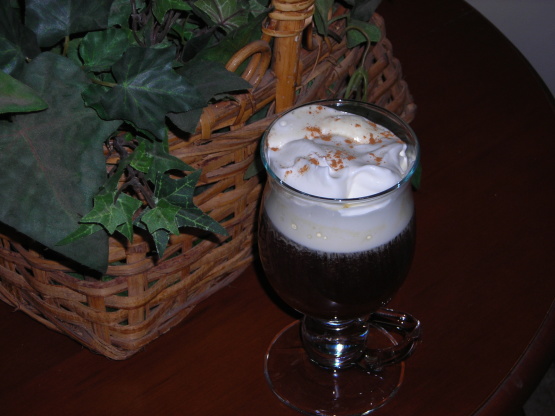 A traditional Venitian coffeehouse drink.

Comfort Cafe tag 2008. YUMMY and oh so easy! I am on a caffiene high trying all these different coffee recipes! This is a great cup of java at night when all is qiuet and you feel like indulging! Thank you Alia
2

cups coffee
1⁄2 cup whipping cream, whipped
Divide coffee into two cups.
Top with whipped cream.
Garnish with a sprinkle of cinnamon.