Pneuma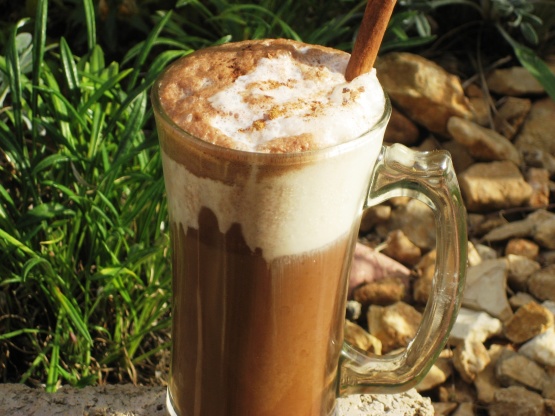 Great with company or when you need to indulge in something a little special.

Top Review by MamaJ
This was really good. I like that it wasn't too sweet. I drink my coffee without cream or sugar and tend to stay away from sweet foods. I used a dark chocolate which may have kept it from being too sugary. I am putting the leftovers in the fridge--I'm going to try it later over ice. Made for ZWT4.
Melt chocolate in sauce pan.
Stir in light cream.
Slowly add coffee, beating until frothy.
In a cold bowl whip heavy cream and sugar.
Pour coffee mixture into 4 cups.
Top off with heavy cream.
Garnish with a sprinkle of cinnamon and cocoa.