pincus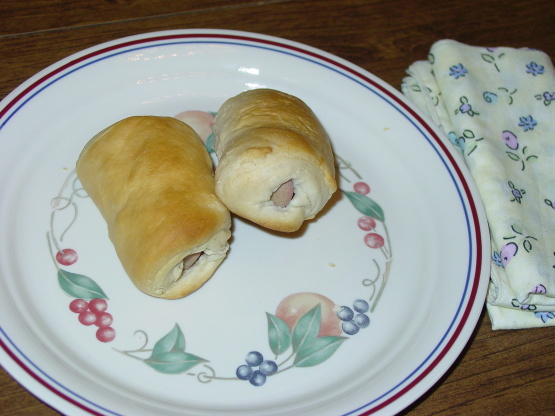 I used to have a secretary that would bring these and fix them in the toaster oven in the office. I enjoyed them with whatever jelly or honey was sitting around. Hope you give them a try, kids love em too.
1

(10 count) can refrigerated biscuits

10

vienna sausages
Preheat the oven to 350 degrees.
Wrap each vienna sausage with a biscuit and place on a cookie sheet that has been sprayed with non stick cooking spray.
Bake till biscuit is lightly browned, about 10 or 20 minutes.
Keep an eye on them so the bottom does not burn.