Bergy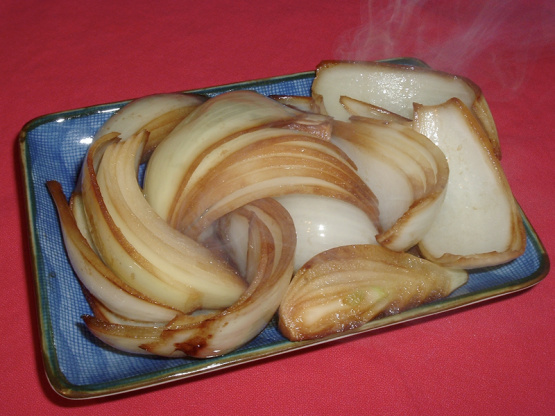 This recipe is easy and healthy. My onion haters love this gentle blending of flavors.

This is amazing! I *accidentally* bought 10 pounds of vidalias and was looking for ways to use them. I chopped and froze a ton, and carmelized a bunch, but still had some left and saw this easy recipe. I let mine cook down for quite some time because of the grilling time on the meat; probably 30 minutes. They were sweet and caramelized and a fabulous side to chicken. We fought over this and I would definitely make more next time!
Melt the butter in small saucepan.
Add soy sauce to melted butter and mix.
Peel and quarter the onion.
Add to pan and cook over low heat.
We like them a bit underdone but cook to your liking.