Victory's Kicked up Beer Steamed Shrimp
bmiene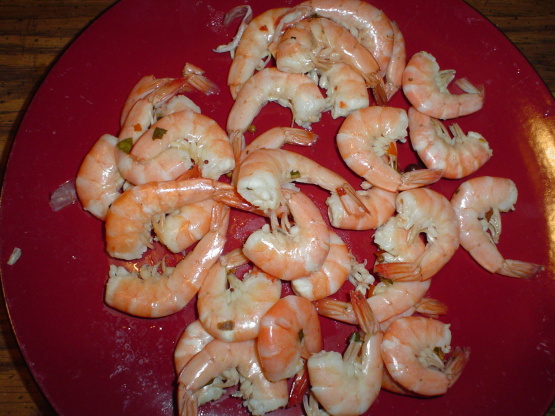 This is so easy so tasty so yummy you will beg for more just like resturant quality shrimp but a lot cheaper eat warm or with melted butter or cocktail sauce good with what ever you eat with them!!!!!!!!!

100% in agreement with Big Gay Al (another reviewer of this recipe)! Super easy, outstanding flavor. We did it over a campfire. Just so long as you get it hot enough to boil, it doesn't matter how you do it. And as the recipe directs you, just toss in the shrimp, pull off the heat and wait six minutes. Just that simple.
in pot combine all ingredients except shrimp bring to a hard boil shut off heat add shrimp stir cover steam for 6 minutes its that easy enjoy.