bmiene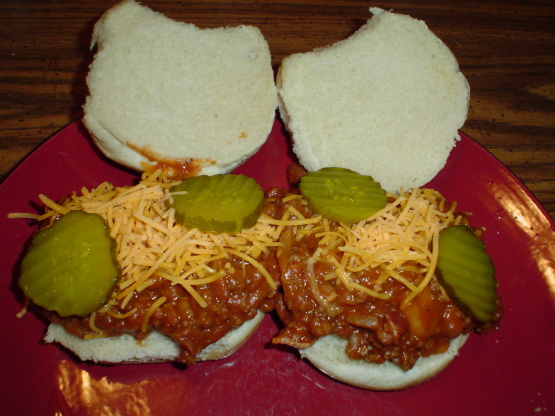 these are very good and filling in between a sloppy joe and a loose meat sandwich very tasty

Very quick to put together. I microwaved bacon to speed things up. The addition of baked beans was unusual to me but they had a great taste and DH and adult son loved them.
put ground beef in skillet with steak seasoning,onions,salt,pepper and brown beef till done during browning meat mixture cook bacon and drain chop up.
put meat mixture back in skillet add chili sauce,baked beans,mushrooms and bacon heat on medium low heat till heated through stirring often.
when serving fill buns with boston burger mixture top with shredded cheddar cheese and pickles.