Victoryred's Pork Chop Marinade for the Grill
Boomette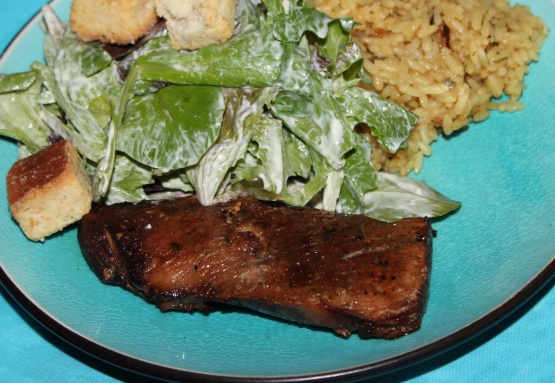 nice robust taste moist and tender and flavorful

This was great! I wasnt able to marinate if for more that a couple hours but even in that time it gave the chops a lot of flavor! Very good!
put all ingredients in medium bowl whisk well till blended.
in plastic bag add marinade and 4 pork chops 1'' or thicker marinade for 5 -12 hours in refridgerater.