Pamela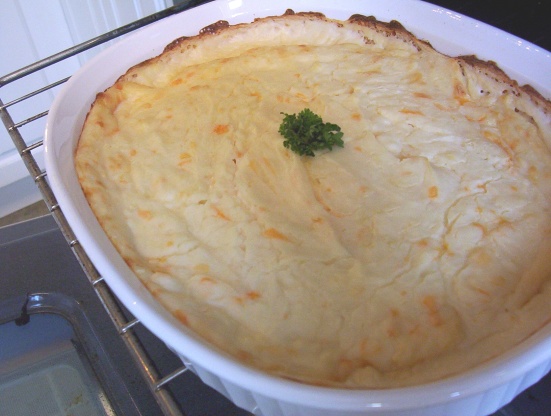 This has been a holiday tradition and special occasion dish in our home and with our friends...I usually serve them with baked ham, but when the meal calls for mashed potatoes, and you want to give your family a treat, I suggest you try these! YUM!

These were "over the top" fabulous! I doubled the recipe for a small dinner party of 15 and there was not a bit left! I also was not sure what type of cheese to top them with, so I used sharp cheddar. These reminded me of twice baked potatoes without the shell :) Wonderful presentation and EVERYONE raved over them...thanks for sharing!
Cook potatoes in salted water until tender.
(About 10 minutes from time water gently boils) Drain.
Combine potatoes with salts, onion, butter, cream cheese, and sour cream.
Whip until mixture is smooth and fluffy.
Place in buttered 2-qt.
casserole.
Top with grated cheese if desired.
(May be covered and refrigerated overnight or frozen at this point, if desired) Bake at 350 for 30 minutes or until golden brown.