SEvans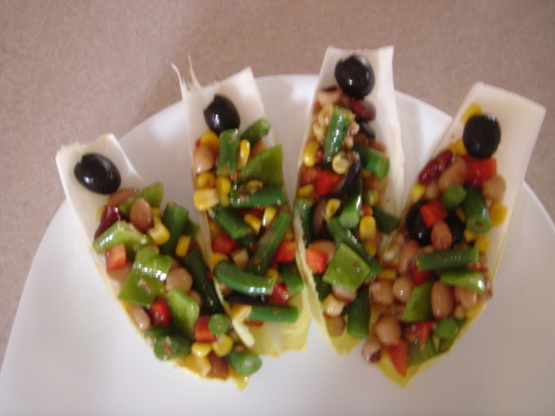 This is a super low carb, almost un lettuce salad that is crisp and tasty. You can make as much or as little as you choose. This recipe is pictured with Shake and Baked chicken strips and plumb sauce.
cut peas into bite size pieces.
cut beans into bite size pieces.
cut the olives in half if you wish.
dice red pepper.
Combine all other ingredients.
toss with salad dressing.
Use endive leaves as the bowl.