3 Reviews
I made a few pints of these last year because we had so many green beans in the garden and we never heard of Dilly Beans...so we decided to try them. They were delicious! Everyone who has tried these are surprised by how good they taste. I like putting them in my salad. This recipe goes in my annual canning cookbook! Thanks for a wonderfully refreshing treat!

In desperation at having too many beans and not enough freezer space. I put all the excess into jars using this recipe.. they are excellent. I put them out with cheeses as a platter for guests and they just disappear. Also chopped finely into mayonnaise they make a terrific tartare type sauce to go with cooked fish. thankyou for a great recipe.
These are so yummy. I made with asparagus beans (also called snake beans or yard long beans) near the end of last summer. I let them sit for a few months before trying as I hear it is best to do so. I was a little skeptical as I am not a big pickle fan....but these were fabulous!! Crunchy and tart. I ate them right out of the jar, but they will be wonderful on a salad too!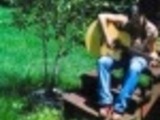 Very Yummy Spicy Dilly Beans