Very Versatile Venison Stew
KellyMae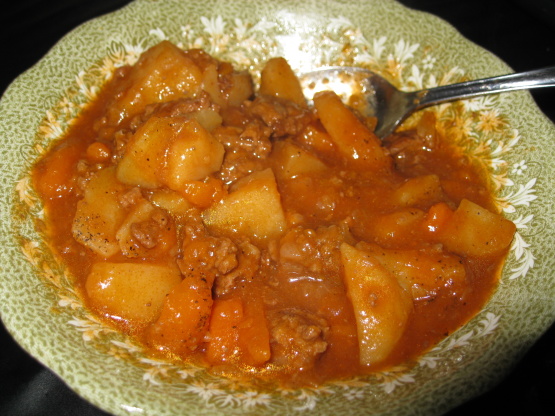 This is a hardy stew made with venison, beef or bison. It can have a variety of additives such as acini de pipi, alphabet noodles, rice or whatever you have in your pantry. It was always a favorite after sledding served with a peanut butter sandwich and tea.
Crumble meat into 4 quart stock pot.
Add remaining ingredients, except the soup.
Simmer until potatoes are fork tender.
Add tomato soup.
Stir until soup is dissolved.
Serve hot.