coconutcream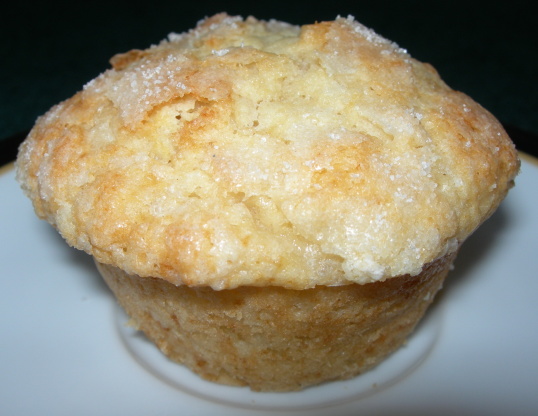 A winner from Mr. Food. I sprinkle some vanilla powder on top before baking. These muffins are great if you are serving a very spicy or flavorful main dish at breakfast or brunch.
I liked this recipe; simple quick bread recipe that wasn't overly sweet. I had used it as a base recipe and added a ripe banana, frozen blueberries, and chocolate chip. Did a minor adjustment by using 3/3 butter and vegetable oil, I was making this to put into my JK daughter's lunch box. This recipe yielded 24x2oz muffins and 2x5oz muffins. It was a little dense though so I might play around with the levelers for future batches.
Preheat oven to 400º. Line 12 muffin pan cups with paper liners.
In a large bowl, stir together flour, 1/2 cup of the sugar, baking powder, baking soda, and salt. In a medium bowl, stir together egg, yogurt and vanila, pour over dry ingredients. Add melted butter and stir just to blend (do not overmix). Quickly spoon batter into paper liners, filling each muffin cup to the top. Sprinkle with remaining 1 tbsp of sugar.
Bake muffins about 20 minutes, or until a toothpick inserted in center comes out clean. Remove muffins to wire rack and let cool 10-15 minutes before serving.