Prep 18 mins
Cook 20 mins
Go the extra mile and make these with the vanilla sugar described below--sensational! These are really wonderful with Coffee-Cream Cheese Frosting (see my recipes for it).
Directions
Preheat oven to 350*F.
Grease and flour 24 standard-size muffin cups, or line with paper wrappers; set aside.
Whisk together the flour, baking powder, and salt; set aside.
In a large bowl, using an electric mixer on high speed, cream the butter until light and fluffy.
Gradually add the sugar; continue beating until very light and fluffy.
Reduce mixer speed to medium; beat in the eggs, 2 at a time, then the vanilla.
Reduce mixer speed to low; alternately beat in the flour mixture with the milk, just until blended.
Spoon the batter into the prepared cups; bake for 20-25 minutes, until the tops are soft but springy.
Cool 5-10 minutes in the tins on a wire rack; carefully invert and cool completely.
Frost as desired.
*For a more intense vanilla flavor, make vanilla sugar: bury a halved vanilla bean in a container of granulated sugar; cover tightly and let stand for a few days to let the flavor develop.
Stir every so often.
*.
Most Helpful
These cupcakes are delicious. They are a little dry. And a little too sugary.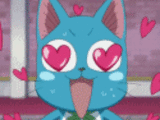 made these this morning. they are good but not great. mine turned out a bit oily for some reason. i followed the recipe and only used real butter, real vanilla etc. the flavor is slight, not bad in any way, just wish they had more vanilla flavor. maybe next time i'll experiment with vanilla bean. this is a good base recipe.
I selected this recipe to use as "a part" of another... "Boston Cream Cupcakes" recipe that I saw last week on TV with Chef Lydia - a well known Italian lady and cook. I used this recipe after reading about 10 - as it seemed just perfect for my needs. I admit to "doctoring" the recipe a little... I added more vanilla extract, another 1/4 tablespoon or so; added 1/4 teaspoon almond extract and the grated peel of a quite small lemon - could have used orange peel also, but I had the small lemon right at hand. All I can say is these were killer!!! I don't actually adore dessert, not a big sweets eater but had 12 women for dinner at home and needed to provide dessert. So, I made these cupcakes; let them cool, sliced off the top - 1/4" or 1/2".... I put a big tablespoon of cooked vanilla pudding on the bottom half, put the top back on and squished them down a little so both sides stick together. Then I put the cupcakes on pan with a rack insert, poured Bakers Semi-Sweet chocolate I had melted into a thick pourable consistency to use as a topping". The result? One delicious cupcake with pudding in every bite and a little chocolate topping - YUM, YUM, YUM!

Even though I'm not a real dessert person, I thought these were just delicious. Everyone loved them. I will make these again and again, the hardest part? Mixing the cooking pudding, it tkes a lot of time and you have to stay there so it doesn't scorch/burn..