Very Low Fat Tomato Alfredo Sauce
Pneuma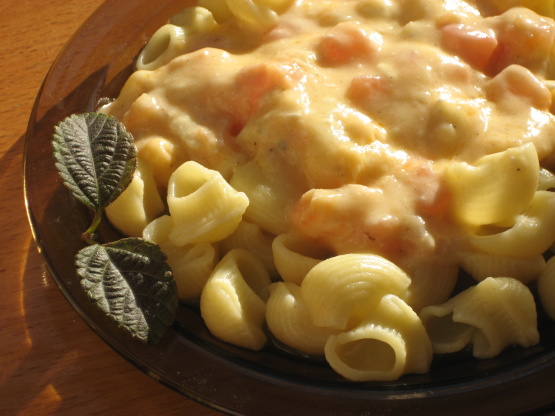 Never eat icky jarred alfredo sauce again! This is a weekly staple in my house. Add chicken, shrimp, salmon, or veggies and pasta and Parmesan cheese for a really yummy dish.

Oh my goodness - what a great sauce, and so simple! I did have to make some variations though, much to my dismay, due to the unexpected realization that I was out of garlic! So, to start a base, I sauteed some onions with garlic powder. I left out the tomatoes because I was making this sauce for the Garlic Chicken Pizza (Recipe #136872). After adding the rest of the ingredients, I simmered it for quite because I wanted a thicker sauce for the pizza. I also added a touch more flour, too. Overall, great sauce!
Heat oil in a nonstick skillet over medium heat. Sautee garlic 1-2 minutes. Add tomatoes and cook another minute or so.
Mix broth and flour in same skillet. Stir in cream cheese, 2 tablespoons of the mozzarella cheese, and the pepper.
Cook 2 minutes, stir constantly with wire whisk until it reaches desired consistency.