Very Low Carb French Toast Quick Bread
NELady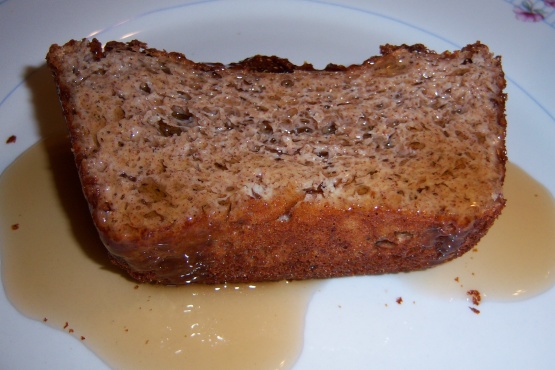 Variation of a recipe I found at http://community.livejournal.com/pcos_recipes/3673.html - I think it is delicious! Great with sugar-free Cool Whip or sugar-free syrup.

A little bit dry, but I expected that for low carb quick bread. Great flavor with the cinnamon. I'll mess with this one a bit to see if I can get it to hold more moisture, but the spiciness was yummy. Served this like shortcake, with sliced strawberry and flavored whipped cream. Thanks for sharing. Update: Made this again, adding 1 cup pumpkin and a couple tablespoons of flax in place of the egg white. Added 12 carbs to the whole loaf and was so moist and delicious!
Preheat oven to 400*F; Oil a Pyrex loaf pan and set aside.
Mix all dry ingredients in a small bowl. Mix all liquid ingredients in a large bowl; then add dry ingredients and mix with hand mixer for one minutes. Pour into loaf pan and bake 25-30 minutes or until toothpick inserted in center of loaf comes out clean.
This bread slices like regular bread.