Very Gouda Pecan Biscuits
Knock your socks off good and super simple, quick recipe. Remember the key to good biscuits is not to overwork the dough.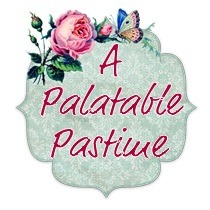 I thought these biscuits were very good. I loved the crunchiness and flavor of the pecans but would have liked more cheese and cayenne since they didn't stand out very well. Thanks for participating in the contest. I wish you the best of luck!
Preheat oven to 450 degrees. Combine flour, baking powder, salt, and cayenne.
In a food processor or bowl cut in butter until crumbly.
Add milk, gouda, pecans and combine just until moistened.
Knead gently or use food processor and shape into ball.
Roll out onto floured surface to about 3/4 inch thickness.
Use a 3" biscuit cutter which has been dipped in flour to cut biscuits.
Place one inch apart on baking sheet.
Cook 10 to 12 minutes at 450 degrees.