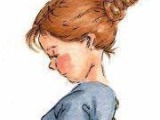 This recipe comes from a book called "American Harvest". With maple syrup, bacon and cheddar cheese, what's not to like!!
Directions
To prepare the vinaigrette, combine the syrup, vinegar, mustard, and garlic in a small bowl.
Add the oil in a steady stream, whisking constantly.
Season with the salt and pepper and set aside.
Place the bacon in one layer in a skillet and set over medium heat.
Cook, turning once or twice, until crispy, 5 to 7 minutes.
Transfer to paper towel and let cool slightly.
Crumble.
In a large mixing bowl, combine the greens, cheddar cheese, croutons and the bacon.
Pour the vinaigrette over the top and toss to combine.
Place a neat mound on each plate and serve immediately.
Most Helpful
I made this salad for a family holiday dinner -- I was looking for something interesting, but not too exotic. It was delicious -- the dressing is perfect! I used homemade croutons (made from potato rolls with a little garlic salt). I used maple-flavored bacon, which seemed like a good idea... but it made the maple flavor and sweetness a little overpowering.

Fabulous salad MarieAlice! The lunch group at work loved it and added a few extra garnishes including dried, sweetened cranberries and crispy chow mein noodles for crunch! Diced apples would have been nice too. Thanks for one that everyone wanted the recipe for.

such a fantastic-flavored salad...especially for a gathering in vermont! I improvised a lot due to lack of listed ingredients in my vacation home... I used a tblspn of applesauce and red wine vinegar rather than apple cider vinegar and gulden's mustard rather than dijon....so yummy! the maple syrup was delicious! I'd recommend the applesauce either way...it added a great texture.