Vermont Country Baked Ham from Governor Howard Dean, M.D.
Blues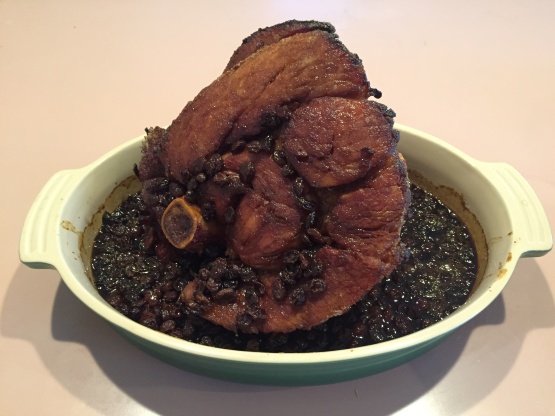 I found this recipe while browsing the web looking for ideas for a dinner party. I was very impressed and everyone loved it!

Top Review by Blues
The last time I made this, my girlfriend advised me not to remove the ham fat after simmering it in the cider. I did it both ways, and it came out great each time.
Simmer ham in cider for 2 hours.
Drain, skin ham, and cover it with paste made from maple sugar, mustard, cloves, and water.
Place in baking pan, pour cider over it, add raisins to pan, and bake 2-1/2 hours at 325 degrees.
Baste frequently.
Make thickened gravy of cider raisin drippings.