Vera's Apple Pie in a Jar
Chilicat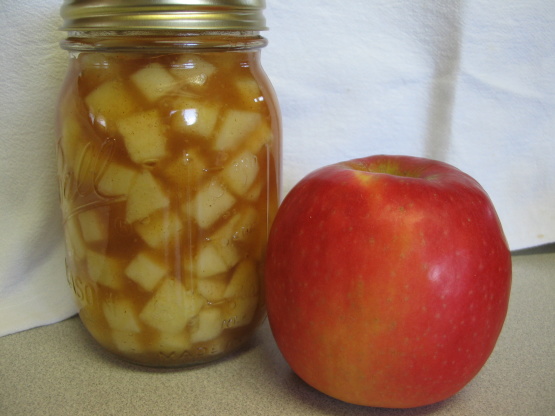 I've tasted this recipe many times. The apples are great over ice cream or as a topping for french toast or pancakes. I am planning on trying to make it this fall.
Combine everything but the apples and lemon juice.
Cook until thick and bubbly.
Add 3 tbs lemon juice.
Pack apple slices tightly into quart jars and cover with syrup.
Cold pack for 20 minutes to preserve or give to friends to use up within 2 weeks.