Venison Pot Roast ( Deer, Reindeer, Moose or Elk)
So inexpensive if your hunter has been successful! Use the slow cooker for convenience, if you wish. From the Western chapter of the United States Regional Cookbook, Culinary Arts Institute of Chicago, 1947. Cooking time approximate.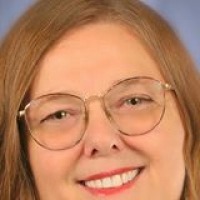 I started with this and then made a hard left turn, so I cannot rate this recipe. I replaced water with 3 times as much beer and added whole canned tomatoes. I used a neck roast. I did not do the root veggies, instead I served it over flat noodles. The result was quite good and would be a good way to cook venison for the un-initiated to wild game.
Cover meat with salt pork.
Rub with flour, salt and pepper.
Melt bacon fat in large pot; brown meat.
Remove meat and brown 2 tablespoons flour in pot.
Set meat in pot; add water and seasonings.
Cover and simmer until nearly tender.
Place vegetables around and over meat; continue cooking until vegetables are tender, about 45 minutes.
Serve the roast on a platter surrounded with vegetables.
Thicken the gravy and serve.