Ambervim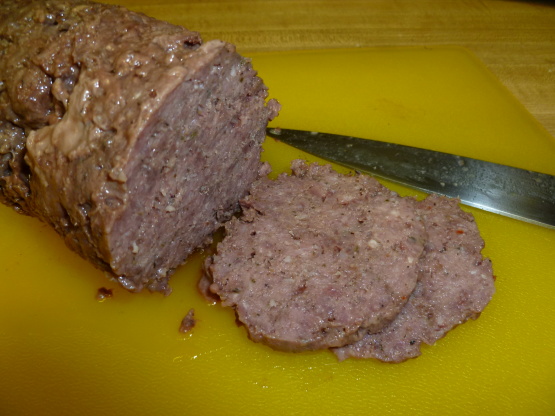 I'll be the first one to say so, 'cause I gotta be honest here, this stuff looks all nasty and funky,but I'll promise you it's GOOD! If yer going for looks and presentation just forget it.But if you want something that's so tasty you'll ruin yer diet in a heartbeat, here it is ya'll. Times are approx. Have a good day peeps.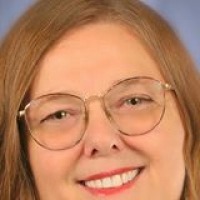 This was quite easy to make. I used a tin can. Next time I will catch all those juices and use them for something else....the cat enjoyed them. I did not have accent, so I used and Ozark blend and I used garlic granules not garlic salt. I guess there was one other substitution, I had no brown sugar so I used a little molasses and plain sugar, which makes brown sugar. I just tested this recipe with 1 pound of ground venison. It was a little more than would fit in the can with the 1/2 inch head space, so I made small patties with the mix and they were great! When the bologna was done, it looked awful and tasted GREAT. Much better than store bought and I know what is in it! Oh yeah, I did not let it sit overnight and it was still good. Since I just made a little I am eating it fresh.
Mix all ingredients except liquid smoke and oil together.
Let stand in refrigerator overnight.
Next day, mix liquid smoke and oil together before adding to mixture.
Mix every- thing thoroughly now.
Pack tightly into 9 or 10 Pringle cans or other tubular cans, leaving 1/2 inch space at top.
Bake, uncovered, in cans (upright) at 200 degrees for 4 hours.
Drain; cool and wrap in many layers of freezer paper.
Freeze.