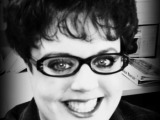 I found this recipe in a garlic cookbook many years ago. It is a very different and delicious salsa. Prep time includes chilling. The longer it sits the better it tastes.
1 mango, peeled,pitted and diced
1⁄2 medium papaya, peeled,seeded and diced
1⁄2 medium avocado, peeled,pitted and diced
1 carrot, finely chopped
1 small onion, finely chopped
1 stalk celery, finely chopped
1 lemon, juice of
3 cloves garlic, minced
2 tablespoons chopped fresh cilantro
1 jalapeno pepper, finely chopped
1 1⁄2 teaspoons ground cumin
1⁄2 teaspoon salt
Directions
Combine all ingredients in medium bowl.
Refrigerate several hours to allow flavors to blend.
Serve with tortilla chips.
Most Helpful
ABSOLUTELY my favorite salsa. I love cilantro so I add the whole bunch.