Velvety Vegetable Cheese Soup
Prep 10 mins
Cook 10 mins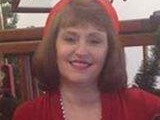 OMG - I made this tonight and I haven't tasted a soup this good in a long, long time. I had some Velveeta cheese left over, and saw this recipe in my recent Kraft Food and Family magazine. This is also so incredibly easy. Try it....trust me....you will LOVE it!
1 (16 ounce) package frozen broccoli carrots cauliflower mix
2 (14 ounce) cans reduced-sodium fat-free chicken broth (I used regular broth)
12 ounces Velveeta cheese, pasteurized prepared cheese product cut up
Directions
Place vegetables and broth in large saucepan; cover. Bring to boil on medium-high heat. Reduce heat to low; simmer 10 minute or until vegetables are tender.
The recipe said to mash the vegetables with a potato masher to desired consistency. However, I put all the vegetables and a little broth in a blender and blended it until the vegetables were pureed. (This was incredible this way!).
Stir in Velveeta; cook 5 minute or until Velveeta is melted and soup is heated through, stirring frequently.
Reviews
Most Helpful
It's snowing and I wanted something quick, easy and hot. I had everything on hand. I followed the recipe exactly as written. I used my potato masher. This was good but I would have liked it a bit thicker. I also added a good bit of pepper and some salt.

Boy do I feel healthy after eating this soup! I could never get my family to eat a whole pound of vegetables served plain, but they gobbled this down. This is an easy recipe to put together quickly. I'd been waiting for a cold night to make it and I got one. It's rainy and cold and a perfect soup night. I served this with homemade French bread. I made the cheese cubes about 1" and would make them smaller next time as they didn't melt quite as easily as I would have liked. I used vegetable broth to make this vegetarian as well. I used my immersion blender to make it nice and smooth - right there in the same pot. Thanks for a great recipe!

This is a wonderful go-to recipe for the novice cook or anyone crunched for time. I sometimes sneak in some asparagus spears too. Try serving this soup with some chopped chives and breadsticks.