ImPat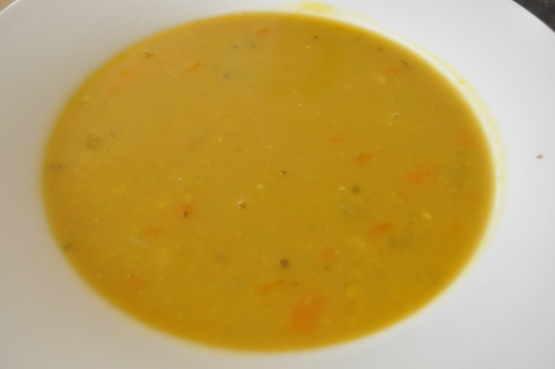 Simple and very tasty!!!!! Enjoy! FYI - you might want to use just broth instead of combo water broth. that will depend on your taste buds and how salty you like things.
In a large pot add at low-med heat cook onions and garlic until transparent.
Add a little water as the time passes so the onions wont brown or crisp.
Add water/broth combo, spices and then add celery, carrots and peas.
Bring to a boil.
Reduce heat to a simmer for 1 to 11/2 hours - until peas are soft and mushy.
Remove the bay leaf.
Cool slightly.
Puree in a blender for a smooth soup or leave as is.