lets.eat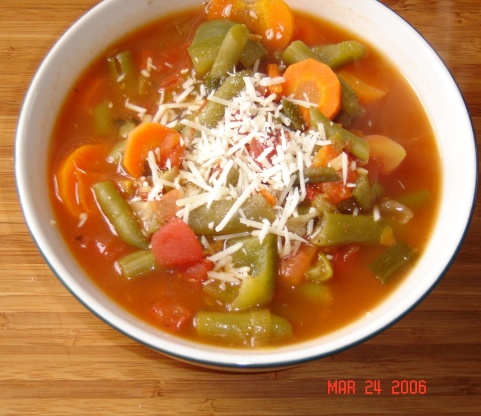 I love this soup, but my husband cannot live without meat, and our boys love pasta, so I keep frozen cooked ground beef and pasta in the freezer and stir it into their bowls. Received this recipe from one of our old neighbors in Stetson, Me.

I know I have not made this but, I have a question. Can you put cheese on/in the soup?
Combine all ingredients in a large dutch oven, cook until tender.
Sprinkle with grated parmesan cheese and croutons if desired.
For Vegetarian use the vegetable broth and make sure your package of vegetable soup is vegetarian.