Carol V.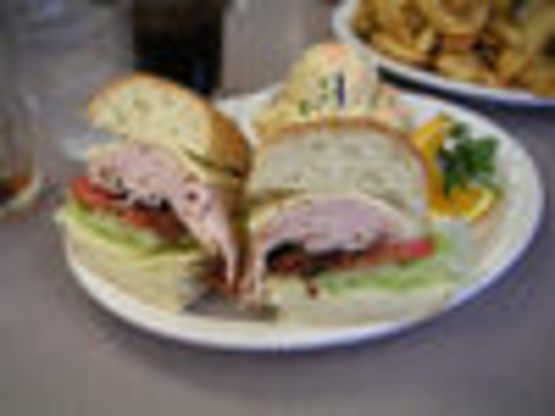 This comes from Cooking Light and is an outstanding sandwich that I enjoy year round, however it is much better in summer with veggies right out of the garden. Enjoy.
Spread each bread slice with 3 tablespoons Hummus Spread. Top each with 1/4 cup sprouts, 1/4 cup cucumber slices, 2 tomato slices, and 2 avocado slices. Top with onion rings. Drizzle each sandwich with 3 tablespoons Feta-Dill Dressing.
Feta-Dill Dressing:.
2/3 cup plain fat-free yogurt
2 tablespoons crumbled feta cheese
1 tablespoon lemon juice
1/4 teaspoon dried dill
Combine all ingredients in a small bowl; stir well. Cover and chill.
Note: This is also good with lamb or as a topping for sliced tomatoes.
Yield.
3/4 cup (serving size: 3 tablespoons).