Kathy228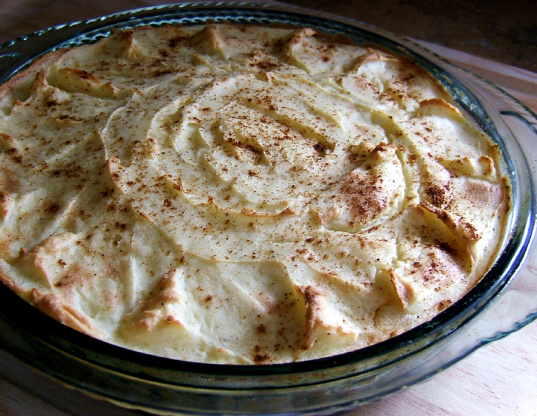 I've been trying to incorporate more foods like lentils and dry beans into our diets, which is one of the reasons I selected this recipe...the other being, limited grocery money for the next 3 weeks and I already had everything for this recipe. My problem is that it wasn't well received by my family at all, but I don't think it was the recipe's fault. Instructions were clear and it looked lovely...everyone likes all of the ingredients (well...except DD#3, who isn't partial to anything legume), but the combination didn't work for my family at all. I also don't consider it a waste, as I did learn that although we all like chili pepper and mashed potatoes, we don't like them combined. I don't feel I can fairly rate this recipe, but I do wish I had taken a photo of this 'cause it certainly was pretty! Thank you for a great learning experience Mirj and the fun I had making this regardless.
Cook the lentils in boiling water until soft, about 1/2 an hour.
Place the cauliflower, chile pepper, mushrooms, onion, tomatoes, brown sugar curry powder, salt and pepper in the bowl of a food processor; pulse until the vegetables are all finely chopped and mixed together with the spices.
Mix the cooked lentils with the chopped vegetables.
Spread in a greased Pyrex baking dish and set aside.
Boil the potatoes until soft, mash.
Mix in the eggs and the butter.
Add salt and pepper to taste.
Spread the mashed potatoes on top of the lentil mix; dust with paprika.
Bake in a 350 degree oven for 45 minutes or until the potatoes are browned.