Calee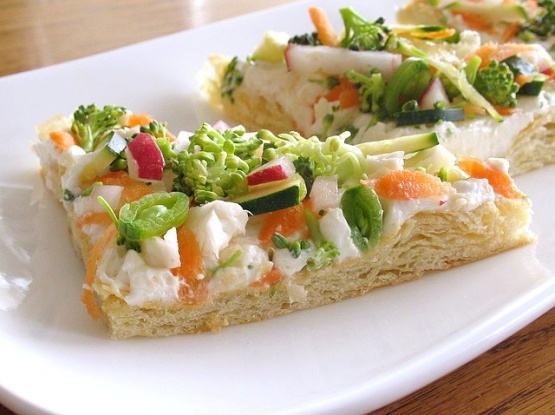 A cold vegetarian pizza, cut in diamonds to impress at a buffet.

New Family Favorite! I just made this for a big family and friend get together. I left out the horseradish just because of personal preference. Oh my gosh these disappeared fast! I had everyone asking me for the recipe. Thank you so much for such a pretty and yummy recipe!
Unroll dough on 10x15 cookie sheet.
Press to seal seams.
Bake at 375* for 9 minutes.
Cool completely.
Mix filling ingredients
Spread on dough.
Sprinkle with finely chopped brightly colored vegetables.