Derf2440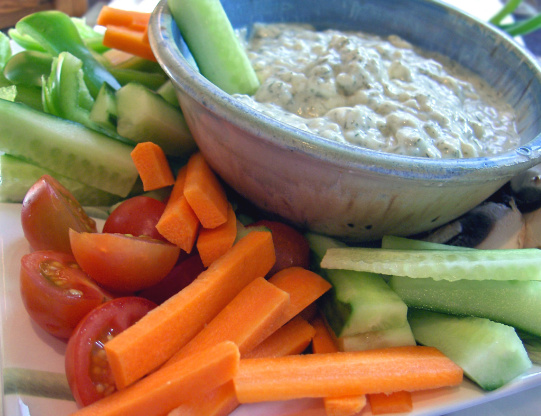 My mom has made this for as long as I can remember, and it has always been my favorite. Its a bit chunky, but the taste is absoulutely unbeatable. I beg you to try it... no other dip will suffice.

This is so yummy! I loved every veg in it! Never used cottage cheese in a dip before. Will definitely make this again. Thank you! I added just a titch more curry and a tiny bit of onion salt. Prob. didn't need it, but that's what I did (:
Mix all ingredients well.
Put in bowl or tupperware and cover well.
Refrigerate for one hour, or longer.
Stir and serve with raw veggies.