megs_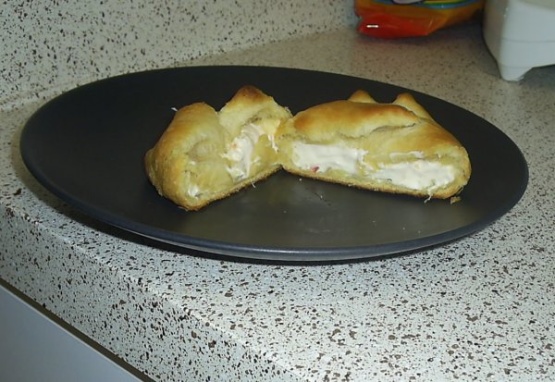 A quick way to an easy vegetarian appetizer that tastes great and pleases everybody! Great in a pinch for dinner, a snack for yourself, or when you have unexpected company coming!
1

(8 ounce) package crescent rolls (I use reduced fat)

4

ounces light cream cheese (I use the garden vegetable variety)
Preheat oven to 375 degrees.
Roll out crescent roll dough pushing two triangles together at a time making four rectangles.
On each rectangle, put about 1 1/2 tablespoon cream cheese spread.
Roll all sides up, pinching them together to form square shapes.
Place on a cookie sheet lightly coated with cooking spray.
Bake at 375 degrees for 15 minutes.
** VARIATION ** For pinwheel appetizers, once cream cheese is on the rectangle shape, roll them up jelly roll style and slice into pinwheel shapes [usually about 6 a roll]. Bake at 375 for 10 minutes.