Pamela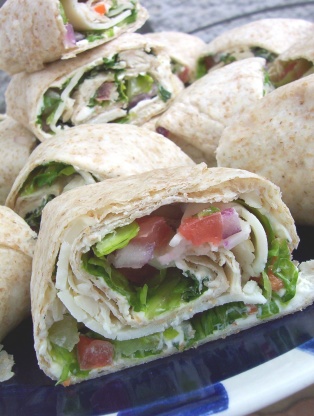 This easy and delicious recipe came from Jolene Britten of Gig Harbor, Washingon. It was published in Taste of Home magazine, and she says she likes to make them for picnics in the park, also making large batches and cutting them into slices to put on platters for large gatherings.
Place the tortillas on a flat surface and evenly spread each one with 2 ounces of the cream cheese.
Layer each tortilla with: romaine, tomatoes, provolone, onion, and cooked chicken.
Roll the tortillas up tightly, cut in half, and serve.