flupque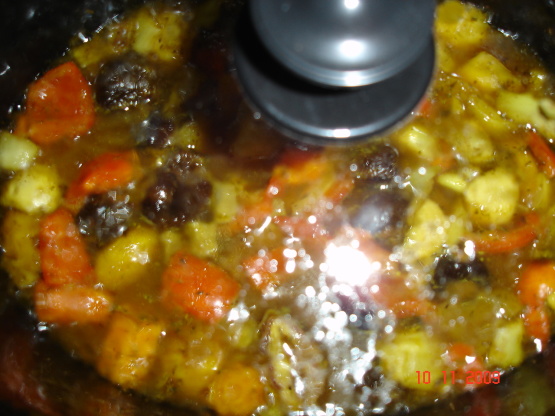 A nice, subtly-spiced intro to Moroccan flavors, with no meat.

It sounded really interesting, but the flavors of the prunes didn't really go with the spices and the rest of the soup. I had to throw it all out : (
In a slow cooker, toss together the parsnips, turnips, onions, carrots, apricots, and prunes.
Season with turmeric, cumin, ginger, cinnamon, cayenne pepper, parsley, and cilantro.
Pour in the vegetable broth.
Cover and cook on High 3 hours or Low 6 hours.