Vegetarian Reubens With Russian Dressing

This exceptional sandwich originated at Penny Cluse Cafe in Burlington, Vermont. The spinach, mushroom and onion filling is so satisfying, you won't even miss the corned beef. Recipe courtesy EatingWell.com
Directions
Prepare Russian dressing: Whisk mayonnaise and ketchup in a small bowl until smooth. Stir in capers and pickle (or relish).
To prepare sandwiches: Heat 2 teaspoons oil in a large nonstick skillet over medium-high heat. Add onion and mushrooms; cook, stirring often, until the onion is softened, 4 minutes. Add spinach and cook, stirring, until it has wilted, 1 to 2 minutes. Transfer the mixture to a plate.
Coat the pan with the remaining 1 teaspoon oil and return to medium heat. Add the bread; divide cheese equally among the slices. Divide sauerkraut between 2 slices and divide the spinach mixture between the other 2 slices; cook until the cheese has melted and the bread is golden brown, 4 to 6 minutes. Transfer sandwich halves to a cutting board. Divide the dressing between the spinach halves. Carefully place the sauerkraut halves on top. Cut sandwiches in half and serve.
Reviews
Most Helpful
I've been cutting out meat for health reasons and trying some new recipes out. I tried this with some baby portobella mushrooms and it's very good. I tucked in a few slices of corned beef for the guys, though. I don't think they realized how many vegetables were in their sandwich. The only bad thing about these is the amount of sodium is higher than I should be eating. But great for a treat once in awhile. Like Anne in Apex, I also left out the capers and used sliced Swiss cheese. They asked me to make them again in the future.

I made these after I saw the recipe on the Eating Well website. I was a little skeptical that vegetarian reubens would be any good, but I was so wrong! I couldn't believe how delicious these were! The first time I made them I had to make up a second batch because my husband and I both wanted seconds! I have made them once or twice since then which is a huge compliment as I don't make very many things twice! Love these. Thanks!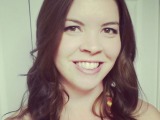 We loved these!! I made them almost exactly to the recipe, except I left out the capers in the dressing. I also only had sliced swiss cheese, but I put it on the bread and ran it through the microwave briefly to melt it a bit before browning the bread in the pan. These sandwiches were filling and satisfying. I had enough of the vegetable filling left over for another sandwich for lunch. I didn't have any more dressing, so I just put on a squirt of ranch dressing. Not as good as the Russian dressing, but a decent substitute. Thanks for posting!!