Chouny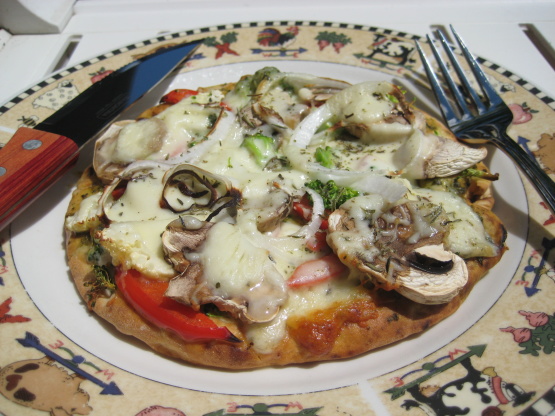 This pizza is fast and delicious as well as being very good for you! Try it and add any vegetable you love...
Spread olive oil on bottom of pita bread place on pizza sheet.
Spread pesto on top of pita bread.
Thinly slice red pepper, mushrooms, broccoli, califlower and onions. Arrange vegetables on pizza.
Grate cheddar cheese and slice bocconcini ball.
Top with grated cheese and bocconcini slices and finally sprinkle with herbs to taste.
Cook at 400 for 15 to 20 minutes.