Vegetarian Mushrooms & Bean Sprouts
Rayndrop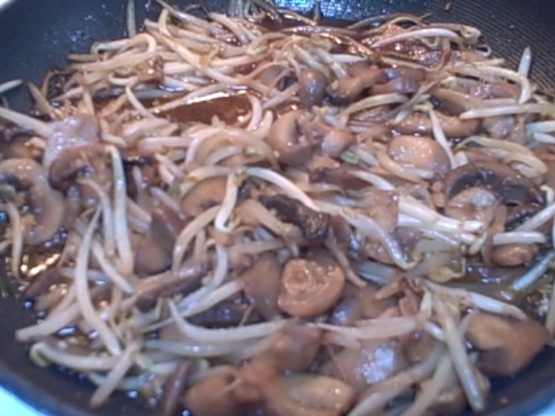 Yummy light, easy & satisfying! Better than heavy Chinese takeout!

I used canned muchrooms, so it probably wasn't at flavorful as it should have been. I would use less soy sauce as it was very salty for my taste. A little tweaking here and there and this could be a gem! Tastes almost like Moo Shi...just add some shrimp or beef and it will be a great meal (although not vegetarian with the additional ingredients).
Saute garlic in oil until softened.
Add mushrooms and cook 5 mins or until soft.
Add bean sprouts and soy sauce and heat through.
Simmer stirring often 5 minutes Enjoy!