Vegetarian Black Bean Soup
Bev I Am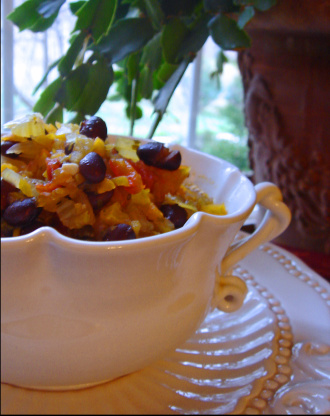 A hearty bean/vegetable soup--even if you're not a vegetarian. You could save time and use canned beans instead of dried.

Fabulous flavorful soup! I made this just as described except we topped it with a spoonful of sour cream.
Soak beans overnight; drain.
In a large soup pot, heat oil. Add in garlic, onion, red peppers, celery, celery leaves and carrots. Cover and cook for about 10 minutes, until veggies start to soften.
Add water, bay leaves, canned tomatoes, salt, pepper, cumin, oregano and cilantro. Bring to a boil. Add drained black beans.
Bring to a boil and then reduce heat and simmer for about 2 hours or until beans are tender.
Discard bay leaves and serve.