Vegetables Oriental Style (asparagus, Broccoli, or Cauliflower)
Brenda.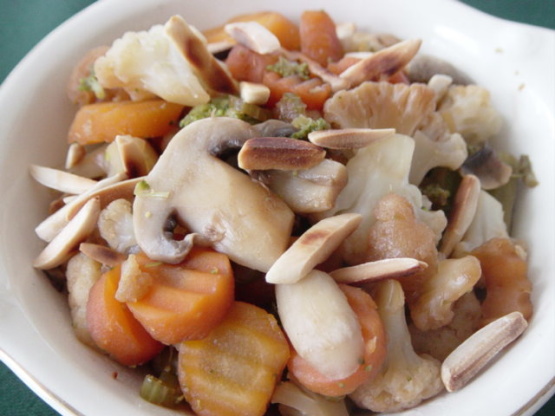 Nutritional value of this dish will vary with your vegetable choice. Cauliflower is a good source of Vitamin C, carrots are a good source of Vitamin A, and broccoli is a good source of both.
Brown almonds in margarine over low heat.
Remove almonds and set aside.
Add remaining ingredients to margarine, cover, and simmer over medium-high heat for about 10 minutes or until vegetables are tender, stirring occasionally.
Top with almonds and serve.