samcp4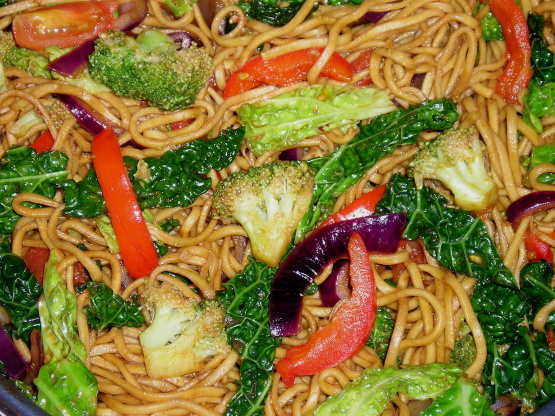 A family favourite. Adding other vegetables is always a good option but changes the cooking time. I use Walnut oil as it is a good source of Omega 3. Olive oil or sesame oil would be fine.
Cook the noodles as directed on the packet, sieve and rinse with cold water.
Stir in 1/2 tbls of oil and 2 tbls of soy sauce.
Leave to stand.
Part boil the brocolli.
Heat the remaining oil in a wok or large frying pan.
Add all of the vegetables and stir-fry on a medium heat for 5 minutes.
Add the cooked noodles and the remaning soy sauce.
Heat and serve.