Vegetable Stew (Based on Ratatouille)
Jubes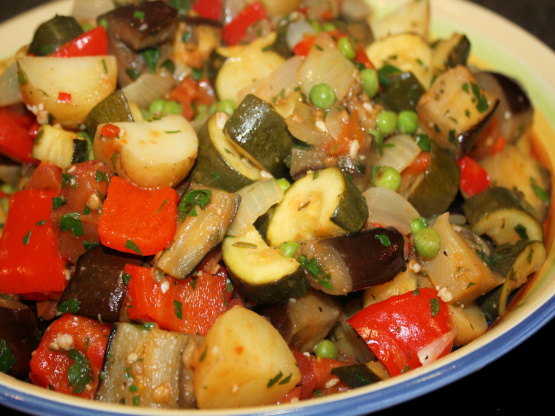 We love ratatouille and I often make a baked one. Tonight I added in a number of things to make a complete side dish for beef schnitzels. We both thought this was great and it could be eaten over pasta or rice for a vegetarian meal.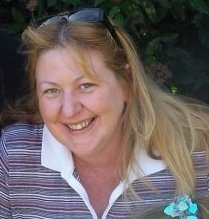 Top Review by Jubes
FANTASTIC! Loved this recipe! I wished that I had doubled the recipe as this was so, so, good. Great clear instructions and the perfect mix of veges. Very healthy with so little oil added and the red wine vinegar and freash rosemary from the garden added great flavours. I served this with pan cooked salmon fillets...though could have just eaten a giant bowl of this delicious vege stew......which I might just do next time! Photo also to be posted. Gluten-free too as written. I wish I could give more than 5 stars for this recipe. Reviewed for April recipe swap from the Aus/NZ Forum.
Preheat oven to 190c.
Place all ingredients EXCEPT peas and parsley .in a large baking dish and stir well to combine.
Bake for about 1 hour (or until the potatoes are tender) stirring once or twice during cooking.
When the potatoes are tender, add in the peas and cook a further 5 minutes then remove from the oven and stir through the chopped parsley.