Vegetable Ratatouille With Pasta
This is a wonderful vegetarian dish. I made this recently and added in some herbs de provence spice which gave it a really nice flavor...I have to say that this is one of the better ratatouille recipes that I have made, and even good without using the pasta. The zucchini can be replaced with yellow squash, cut into about 1/2-inch cubes.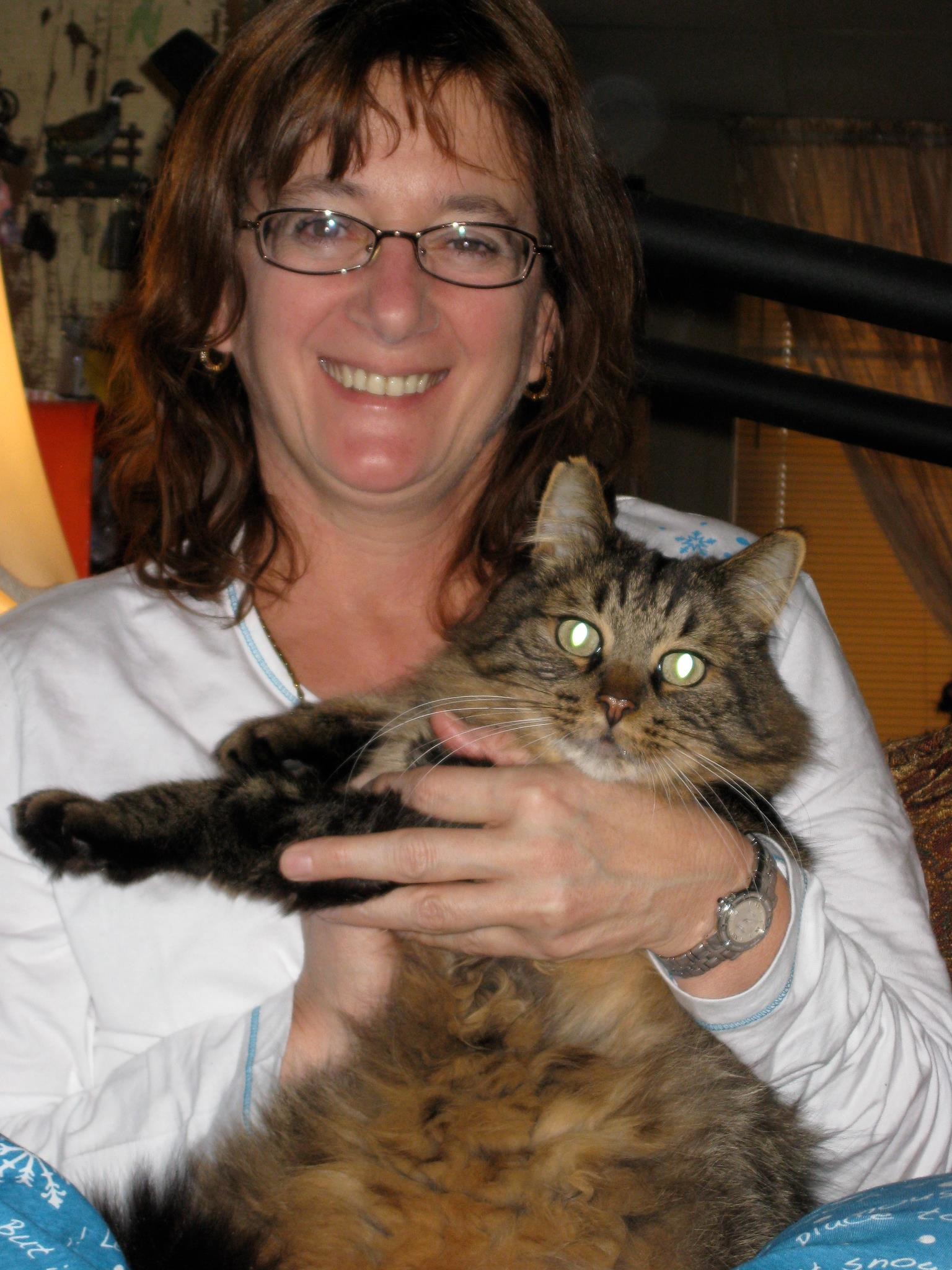 Oh my !!!! This was absolutely delicious, which being it is one of your recipes Kitten it doesn't surprise me.... As usual I cut the recipe in half since we were only 2 and it was for lunch. Still had plenty leftover so my friend took it home for some leftovers for himself. Never made a ratatouille before and this turned out so flavorful. What I did though was make the ratatouille the night before but didn't add in the cheese,basil and parsley. So when I got to work I reheated the mixture then added the cheese, basil and parsley. Cooked the pasta at work and continued to put it together.... I loved the flavors of the roasted veggies served over the penne...it was really out of this world with the extra freshly grated cheese on top...Yummy !!! I wanted to throw in some herbs de provence too but I totally forgot about it...oh well....next time...Thanks for sharing another wonderful recipe Kitten.....your the best...
Stir together chopped eggplants, onions, 1/4 cup olive oil and salt to taste in a large roasting pan, then roast the mixture on the second-lowest oven rack at 425 degrees for about 20-25 minutes, stirring occasionally.
Add in zucchini, bell peppers and 2 tablespoons oil and more salt; return to oven and roast for another 20-25 minutes or until the bell peppers are tender.
Meanwhile, while veggies are roasting in the oven (or you can prepare this hours in advance also) in a large saucepan, simmer the chopped tomatoes, garlic, thyme and remaining 2 tablespoons of olive oil and bit more salt to taste; simmer about 15 minutes, stirring occasionally until thickened.
Remove the roasting pan and stir in the tomato mixture into the roasting pan.
Add in about 1/4 cup Parmesan cheese; stir to combine, and season with black pepper and more salt if needed; set the roasting pan aside.
Cook the pasta in a large pot of boiling water seasoned with about 1 tablespoon salt; cook until JUST firm-tender; drain.
While the pasta is cooking, stir in fresh parsley and basil to the veggies in the roasting pan; mix to combine.
Add in the cooked drained pasta to about 1/3 of the veggie mixture; toss to combine.
Spread the remaining cooked pasta on a large serving dish and top with remaining ratatouille on top.
Sprinkle with grated Parmesan cheese.