Redsie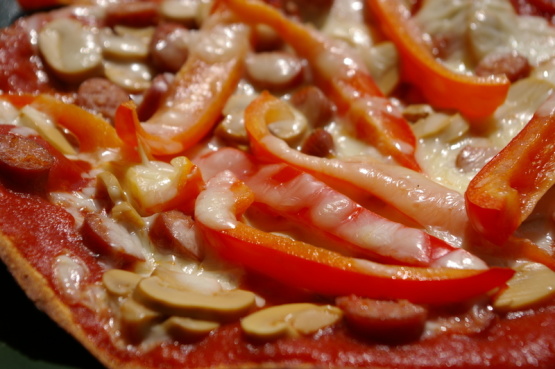 I have not tried this recipe. I got it from Everyday Health.
2

large whole wheat pita bread
cooking spray
1⁄2 cup assorted fresh vegetable (such as small broccoli or cauliflower florets, red sweet pepper strips, sliced fresh mushrooms, and)
1⁄4 cup pizza sauce
1⁄4 cup mozzarella cheese, shredded
Preheat oven to 400°F Place pita bread rounds on a baking sheet. Bake for 5 minutes.
Meanwhile, coat an unheated small skillet with nonstick cooking spray. Preheat over medium heat. Add the vegetables; cook and stir until crisp-tender.
Spread pizza sauce on pita bread rounds; sprinkle with cooked vegetables and cheese. Bake for 8 to 10 minutes more or until light brown. Serve warm.